Post by Rcon on Jul 29, 2013 8:34:29 GMT
So, it's pretty obvious that this post was coming. I don't really need to make one in order to notify members of the server but I wanted to snatch the opportunity to start mature talk about it.
To Kentela, JJ, Haskol and anyone else that had been griefed - Sorry that it happened. I've woke up just now and all this is kicking off. You can message me if you need help or anything. Ken's got a few suggestions and I'll listen to what anyone has to say.
As for the banned players, I'm honestly not surprised. The way certain people talk lets off a great deal to who they are. If you're worried that they "won this battle" or something like that - they haven't. They all went to Roxxas' server, all the griefers. You think they'll get along? Mhmm. Just let them pester each other and move on.
I'd like to quote the great ScoringDesert at this moment.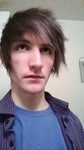 I'm more than appalled at Wigglez, deceiving others, and acting to have emotions you don't is a purely psychopathic move, and signifies some extreme behavioral issues, and indicate some serious issues.
For your sake, I recommend seeing a therapist, or, you could smarten up, but it's all up to you.
This is precisely what I made of this whole situation. Watching him posts screenshots of his griefing and insulting members of the server. They're people and they did nothing wrong to you, yet you still want to give them a hard time. I'm seriously concerned for Wigglez' mental health, I wouldn't even do this to my ex and that's saying something.
---
After reading all of the events of what's happened, I'd like to give some advice. I used to help out on a suicide watch program so I have a bit of experience with psychology and how or why people act. That being said, let's get into it. Now, why did Wigglez actually leave? If he were reading this or replying then he'd probably say something along the lines of "The server is shit". There's more, however - Wigglez spent days on this server, non-stop. I know he was proud of being the longest playing player, sort of the alpha male of the server. He really asserted this role through talking about it, he was incredibly persistent in letting everyone know he was the "king" of the server. This was all in his head though, I wanted to keep a democratic server. Now, he did tell me to ban a few people including Peanut and Store and he did well in providing evidence but he abused this pseudo-power to ban players he didn't like. I ended up banning StoreStun, which was a mistake and I'm sorry for that. It's a good example of how people with power can reign above others. He's not the owner of the server however. After a while of talking to Store, it was apparent that he was a nice guy so I started to doubt Wigglez' choice in accusing him. A little later on I pardoned StoreStun's ban and let him back on the server. He was incredibly kind about it so shout out to him for that. On the other hand, Wigglez flipped out - his power was rendered useless. He didn't have that authority behind him. This is normal to feel, getting annoyed at not having control is only human. Wigglez, however, took it further. In his mentally-crazed haze, he started burning his own creations down. He watched the days he had spent on this server go to waste. Why? Because he wanted power that he didn't have. He then had a stab at insulting everyone on the server before leaving with a few other people to join a YouTube fan-server (Yes, I know, it's incredibly childish). Does this remind you of anyone? PeanutTheMan. Wigglez had evolved into the very person before him, making him a hypocrite. I'd also like to point out the facade he put up in order for the access to authority. This can be very dangerous at times, I tend to tread carefully with these people and for a good reason. It's inhuman to fake emotion for reasons like this.
You may think this is normal human behaviour, which to some extent, it is. It
is
very unsafe though, in certain situations like relationships and career paths. It can eat your life up from inside you, the ultimate control freak. The equivalent of a dog having his chew toy taken off him. I'm not mad at you Wigglez, but seriously, you may need to get some help. I'm honestly not saying that to have a go at you, I'm scared to think that you'll hurt your girlfriend or something. Keep cool, thank you for reading.